Members from ADVOC, the leading international network of independent law firms, enjoyed a taste of Cork culture as they met in the city last weekend for the Advoc Europe Open Board Meeting, an international legal conference, which ran from the 21st – 23rd September and was hosted by J.W. O'Donovan. The conference was attended by ADVOC members from England, Cyprus, Hungary, The Netherlands, Germany, France, Spain, Italy and Switzerland.
The ADVOC network, founded in 1990 and headquartered in London, facilitates business development, support services, and networking among its 93 members, which hail from 72 countries worldwide. J.W. O'Donovan was the first Irish law firm to join the network in 1994.
Jerome O'Sullivan of J.W. O'Donovan commented,
"A great benefit of being part of such a diverse and wide-ranging network of people and knowledge is that it has enabled us access to global legal support from firms that are leaders in their jurisdiction. In effect, it creates a virtual law firm of over 5,500 lawyers. Having access to that network and level of expertise has been invaluable for us as a firm."
The conference, which opened on Friday night, also coincided with Culture Night, the national celebration of culture held in cities and town around the country.
Jerome commented,
"Not only were we delighted to host this year's event in our fantastic city, but that it coincided with our annual celebration of Cork Culture was fortuitous coincidence. It was a privilege and a pleasure to have the opportunity to show our member delegates just what Cork City has to offer, in terms of the arts, food, entertainment and atmosphere."
The conference continued on Saturday morning with meetings for delegates in the Imperial Hotel on South Mall, before moving onto visits of some of Cork's main attractions including Blarney Castle and a walking tour of the city. The main conference dinner took place in the Crawford Art Gallery.
"The feedback from delegates of this year's conference was very positive, particularly in response to Cork's cultural and historical offering. We wanted our European partners to enjoy the city at its best, to take a stroll around after dinner in the evenings and soak up the friendly, warm atmosphere that Cork is known for."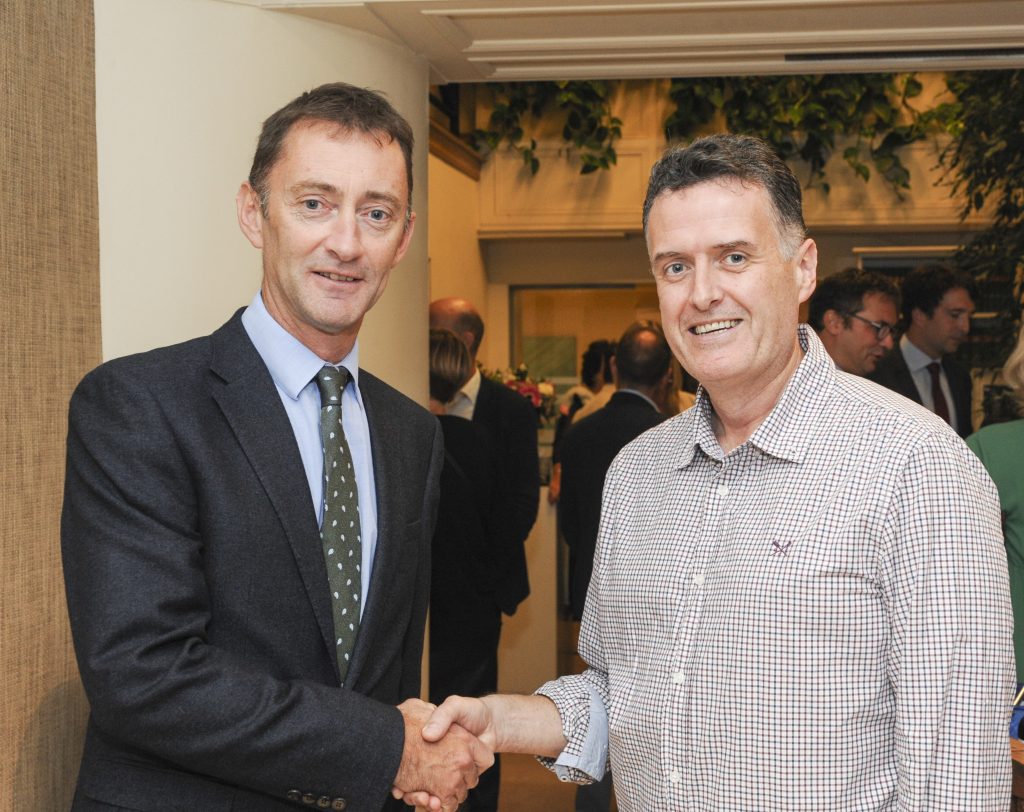 Jerome O'Sullivan Managing Partner at J.W O'Donovan Solicitors welcoming Garry Mackey Chairman of ADVOC.