About Us
Since our establishment in 1931, J.W. O'Donovan LLP has built and maintained strong ties throughout Ireland and abroad. The firm combines experience, in-depth knowledge and quality to provide legal advice on a wide range of practice areas to a variety of institutional, commercial and private clients. We have grown and adapted in direct response to our clients' changing needs.

Based in Cork, the firm operates throughout the country offering specific expertise in corporate finance and commercial law, taxation, property, planning, environmental law, litigation and dispute resolution as well as employment law and private client work.
We are committed to responding to the needs of our clients, whether private or corporate, by combining our established values with specialist expertise, supported by legal research and information technology. We appreciate the importance of acting promptly in business and achieve this by applying a multi-disciplinary approach to each engagement which avails of the knowledge of all sections of our practice.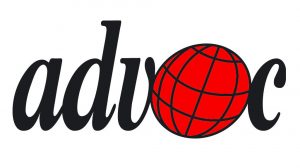 J.W. O'Donovan LLP was the first Irish law firm to join Advoc, a global network of more than 90 independent law firms with offices across more than 70 countries worldwide. Our ADVOC membership gives our clients and our team strong connections into the collective global expertise of 5,500 lawyers and the excellent law firms with whom they work. Our access to these legal experts around the world means that we can assist our clients with any international commercial law needs. It also provides opportunities for our team to build relationships on an international scale.
We also act as consulting solicitors to Cogent Taxati
on Group Limited, a group of Irish tax firms which merged to offer a broader range of taxation services. These professional associations enable us to offer our clients a complete legal, commercial and taxation package.